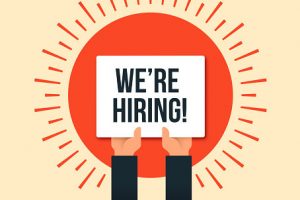 The Cities Association is looking to hire an Office Assistant
Who we are: the Cities Association of Santa Clara County (CASCC) is an association of the fifteen cities of the county and the elected representatives of more than 1.9 million Bay-Area residents. Since 1990, the city representatives have been gathering to discuss and find consensus and solutions for regional issues. The cities of our association are diverse and include cities of a few thousand people and a city of a million people.
CASCC has been the impetus for the formation of Silicon Valley Clean Energy, coordinated adoption of $15 minimum wage, single-use bag ban, and most recently the formation of the Santa Clara Santa Cruz Aircraft Noise Roundtable and the Planning Collaborative.  The goal is always for the Association to find a unified voice for the cities of Santa Clara County.
This is a part-time position (40/hours month). The Office Assistant will serve as a clerk to the Executive Board, Board of Directors, City Selection Committee, and administrative assistant to the Executive Director. The ideal candidate is detailed oriented, with a congenial personality with the ability to work with Association members and the public with varying interests. This position performs administrative support duties requiring knowledge or willingness to quickly learn local government and the Association, the Brown Act; performs skilled word processing, data entry, and typing; prepares correspondence using independent judgment in content and style; maintains and updates specialized databases, and performs reception duties; filing; assists with planning and execution of general membership events; attends Executive Board and Board meetings as a clerk, and may be assigned other duties as requested.
The Ideal Candidate will have:
Experience with modern office practices, methods, and computer equipment and applications, including word processing, database, and spreadsheet applications.
Knowledge of principles and procedures of record-keeping and reporting.
Experience writing business letters and standard formatting of reports and correspondence.
Proper English usage, grammar, spelling, vocabulary, and punctuation skills.
Knowledge of techniques for providing a high level of customer service by effectively dealing with elected officials, staff members, the public, vendors, and contractors.
Ability to establish, maintain, and foster positive and effective working relationships.
Ability to attend evening meetings (2nd Thursday of the month).
Qualifications:
Equivalent to completion of the high school diploma; college experience and/or pertinent work experience.
Computer and Software skills:
Microsoft Office (Word, Excel), Adobe Pro, Zoom, Teams
Quickbooks (desirable)
WordPress or knowledge of maintaining the website
Location:
Availability for meetings in Santa Clara County post Covid-19
Compensation:
Contract employee: $30/hour, not to exceed 40 hours month
Open until filled, first review September 1, 2020.
Resumes and cover letter may be submitted via email at executive_director@citiesassociation.org.
Click here for PDF of job description!