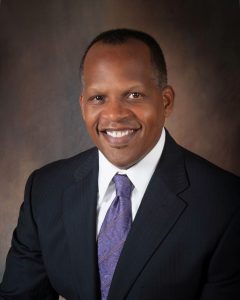 Cities Association of Santa Clara County President Larry Klein (Mayor, Sunnyvale) appointed Mayor Rich Constantine (Morgan Hill) to the Executive Board. Constantine has served on the Board of Directors since 2018.
"Mayor Constantine brings a voice for our South County communities, " Klein noted.  "and he will be an integral part of leading our association and communities toward racial equity. He will demand we do more."
Constantine will serve as an at-large member filling the vacancy created by Past-President Manny Cappello's (Councilmember, Saratoga) resignation. Executive Board members are appointed annually.
Constantine served on the City Council from 2010-2018 and now as  Mayor.  He serves on the Board of Directors for the Healthier Kids Foundation and is the Committee Chair of the Governance, Transparency & Labor Relation policy committee for the League of California Cities. He also serves on the Santa Clara Valley Water Commission, the Governing Board of the Santa Clara Habitat Conservation Agency, and the Santa Clara Valley Transportation Authority Policy Advisory Committee.