2019 Annual General Membership Meeting
6:00pm - 9:00pm
West Valley College
14000 Fruitvale Avenue, Saratoga , CA 95070
---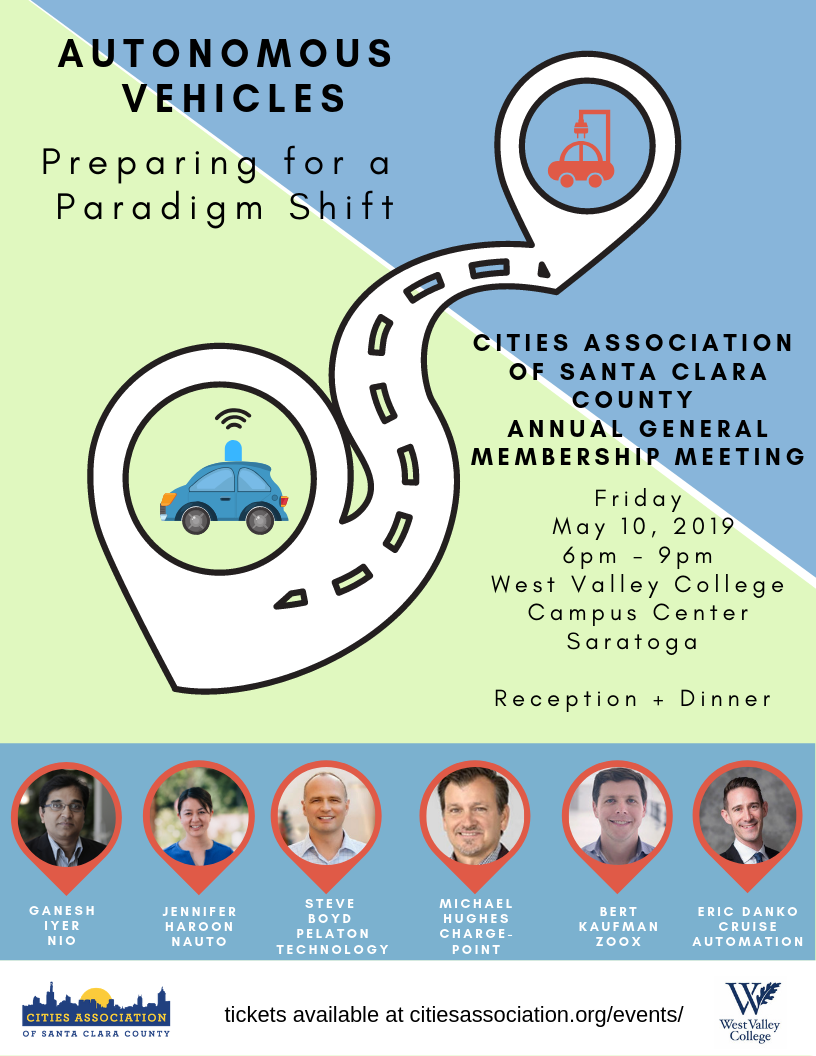 Parking: LOT 4 & 5 is free for our guests.
Autonomous Vehicles – Preparing for a Paradigm Shift
We are partnering with West Valley College and Silicon Valley Leadership Group to bring the valley's best minds together. Local Government + Business + College Students
How does local government plan for innovation or disruption around AV and EV technologies?
How can we prepare for the shift in the way we live and improve our communities?
Learn and problem-solve side-by-side the best of local government, business, and college students.
This event is an opportunity to meet with local government officials, Silicon Valley innovators and experts in AV and EV technologies and college students. Learn how business innovation intersects with policy and how it affects the people and places that make our community. Problem solve side-by-side with Silicon Valley's leaders.
This event is free to college students. Limited availability.
Who are the experts joining us? 
ChargePoint
Peloton Technology
Nauto
Zoox
and more
Evening: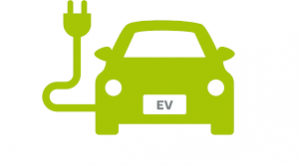 6PM – Reception
7PM – Dinner
7:20 PM – Panel discussion on AV/EV Technology
7:45 – 8:10 PM Table Challenge & Discussion
8:10 – Solutions report back
9PM – Adjourn
Tickets include hosted social hour and dinner.