2018 Annual General Membership Holiday Dinner
6:00pm - 9:00pm
Picchetti Winery
13100 Montebello Road, Cupertino, CA 95014
---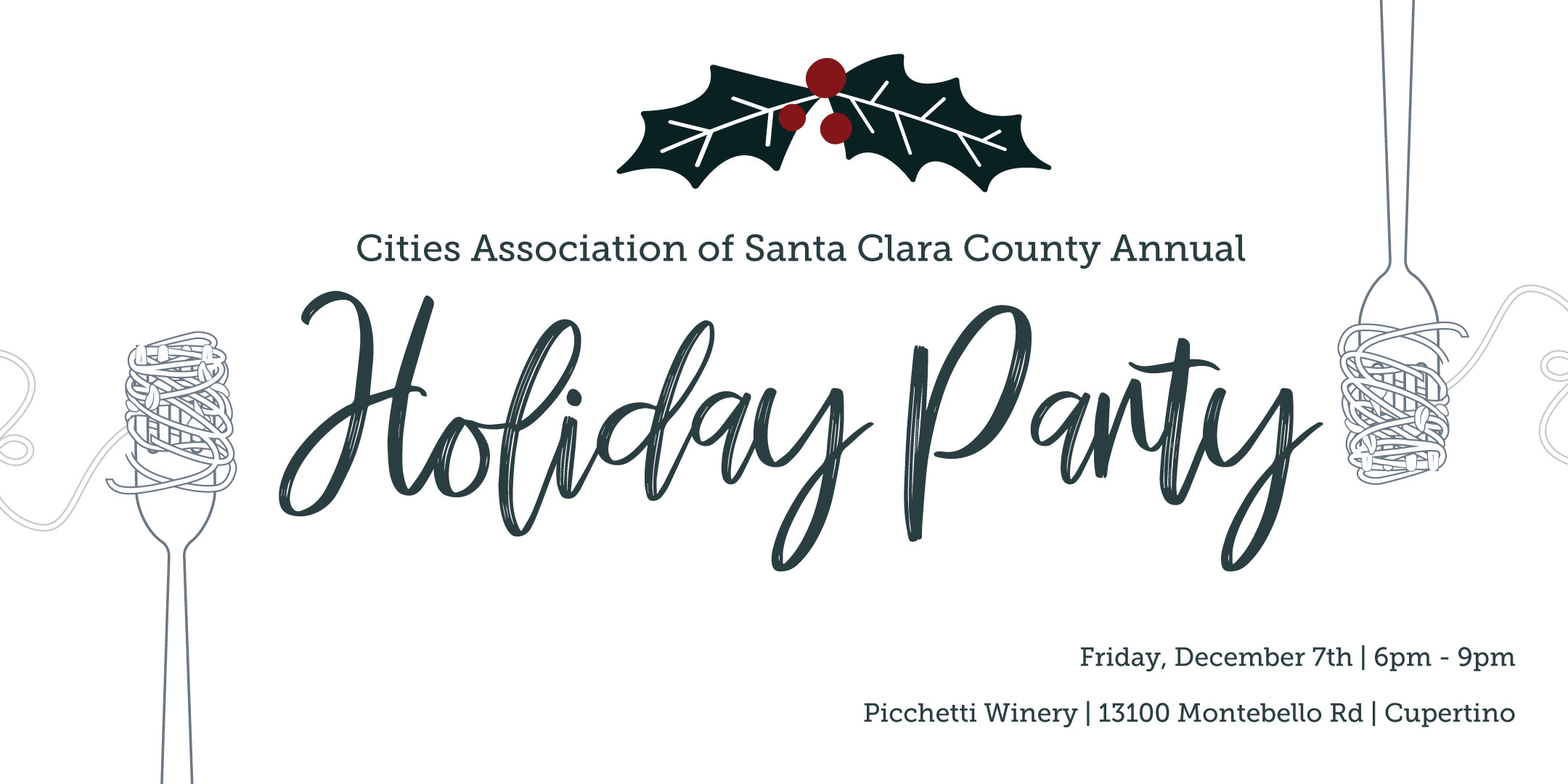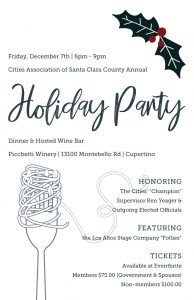 Eat & Be Merry
Hosted wine bar featuring Picchetti wines (choice of 5 different wines).  & family style Italian dinner with vegetarian options.
Kudos and High Fives
Honoring the Cities Association "Cities' Champion" Supervisor Ken Yeager and outgoing elected officials.  President Rod Sinks (Cupertino) will pass the gavel to incoming 1st Vice President Manny Cappello (Saratoga).
Let Us Entertain You
Los Altos Stage Company Follies: the satirical musical revue of modern life and politics will poke some fun at our members.